JV Pharma is a leading community pharmacy, healthcare provider and pharmaceutical wholesale distribution company with a diverse portfolio of pharmaceutical and healthcare products. Over the years, JV Pharma has established an unparalleled reputation in ensuring the availability of pharmaceutical drugs, devices and high-calibre medical services to the Maltese community.

Appointments
Book appointments with medical practitioners within our pharmacies, through our online booking system. Easy, quick, and reliable.
Book now

14+ Pharmacies
JV Pharma currently owns and manages 14 pharmacies spread across Malta and Gozo, offering an excellent and personalised healthcare service to our patients.

Leading Brands
We represent a variety of renowned healthcare and pharmaceutical brands, ranging from over-the-counter & prescription products to medical devices & food supplements.

Support team
We take great care in the work that we do and how we do it. Have a question? Our support team is available to answer any queries you may have.
Key facts
JV Pharma
at a glance
Over 14
pharmacies under our management
in Malta and Gozo
Over 80
employees working as
one family
Over 25
speciality services
offered in our pharmacies
Over 70
healthcare professionals
providing their services
JV Pharma was initially founded in 1991 by managing director, Jojo Grima, who believed it was possible to create a network of pharmacies without sacrificing the personalised service of the local community pharmacist.
After graduating as a pharmacist from the University of Malta and working as a medical representative for a few years, he decided to take the plunge and purchase his first pharmacy, JV's Pharmacy in Swieqi, at the age of 27.
By 2004, JV Pharma's network of pharmacies continued to expand, following the purchase of 3 other outlets.  It was at this time that JV Pharma recognised the need to set up a centralised purchasing structure.
With that in mind, JV Pharma was granted a pharmaceutical wholesale dealer license.
JV Pharma continued to invest in the pharmaceutical distribution business, by relocating to a larger warehousing premesis in Lija, to satisfy its ever-growing customers' needs.
During this period, another pharmacist, Damian Stellini, took to a new venture and set up a a subsidiary company, JV Healthcare, that would manage the importation of pharmaceutical products for the Maltese Market.
Today, JV Pharma and JV Healthcare work closely with one another to meet the demands of the community's healthcare needs, through the importation, wholesaling and distribution of pharmaceutical products locally and internationally.
JV Pharma celebrated its 30 year anniversary. The company has matured into a 14 strong retail pharmacy group and has established itself as the undisputed leading full-line pharmaceutical wholesale dealer on the island.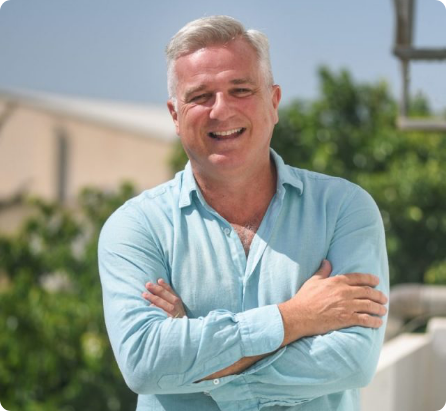 JV Pharma
Jojo has put his concentrated effort into the company from day one. Despite his flourishing business in both the retail and wholesale sectors, he remains humbled to his success – "I am lucky enough to have a team of incredible individuals, some of which have been with me from the very start, who not only consistently build on the core values of the company but have also taught me so much along the way. I feel privileged to have achieved all that I have, but rest assured this would not have been possible without all the support from my team along the way. I will remain forever grateful for their continuous input that has brought and maintained JV Pharma to where it is today".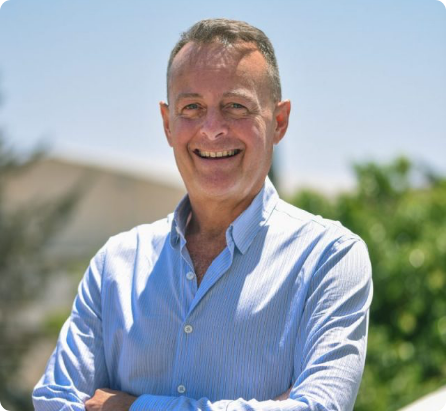 Damian Stellini
JV Healthcare
"My journey with the growth of this company has brought with it many brick walls, that were by no means a walk in the park. Looking back on my experiences, I can now fathom the importance of every challenge in unveiling valuable lessons, that have ultimately helped us build a stronger purpose and performance culture. Here at JV Healthcare, we strive to fill in the gaps where others have failed, because we believe that no gap, no matter how small, should be sidelined. Personally, it is not a question of how things are done but why we are doing them. This I know, is what has distinguished us from the rest, with clients knowing that we are always ready to give a helping hand."
JOIN US
Cultivate a career.
Discover a fresh future and form part of a company that supports each other. Browse the opportunities available to join the team.
Find Jobs
More about Careers